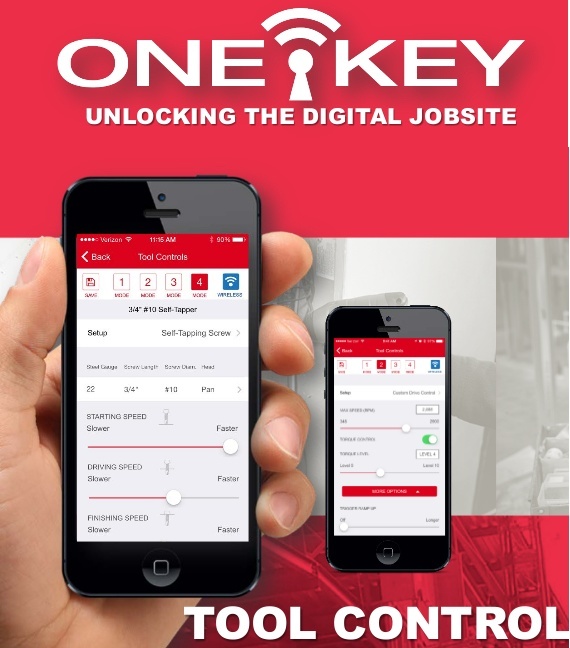 Milwaukee introduces ONE-KEY, the next step in unlocking the digital jobsite with more game-changing technology that delivers unmatched productivity by providing a new level of control and access to information for the core trades.  View all M18 One-Key compatible tools here.
The complete ONE-KEY productivity solution includes:
1. Milwaukee ONE KEY software
2. Bluetooth connectivity
3. Milwaukee Smart Tools
The first phase of ONE-KEY delivers three main functionalities: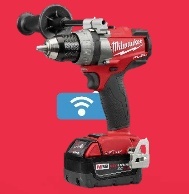 1. Inventory Management
2. Tool Reporting
3. Tool Control
1. INVENTORY MANAGEMENT
Free-to-use, cloud-based platform is available for download through the web and mobile app.
Keeping detailed record of tools, including non-Milwaukee brands, makes easy to build budgets and manage annual spending on equipment.
Provides a central place for users to manage tools across a network of jobs or operations
ONE-KEY app recognizes all ONE-KEY tools within range.
Manually add non-ONE-KEY tools and equipment.
Milwaukee is initially targeting truck or small tool crib inventory management and will scale up functionality for larger organizations later.
Capabilities:
Keep tool records
Save and maintain records, receipts and images
Log tool status and see utilizations
Track tool repair history
Assign specific owners or locations to each tool or piece of equipment
Provide accountability
Share information between the field and back-office
Access real-time data anywhere
2. TOOL REPORTING
Provides time-based performance tracking of ONE-KEY tools.
ONE-KEY tools wirelessly synchronize with the ONE-KEY app to upload data and history.
Create custom reports that track tool performance.
Assists in tracking utilization and service intervals.
Makes it easier to mazimize uptime and keep inventory lean.
3. TOOL CONTROL
ONE-KEY Tool Control allows users to customize mode settings on ONE-KEY tools.
The first tools with tool control are the Milwaukee M18 FUEL Drill/Drivers. 1/4″ Hex Impact Driver and 3/8″ & 1/2″ Impact Wrenches.
Users will be able to change the factory settings for parameters such as speed and torque.
Customized settings are "set-and-forget" – tools do not have to be in continuous contact with a smart phone for the settings to be in effect.
Custom settings should improve user productivity on repetitive jobs with fastener-specific profiles.
With the touch of a button, users are able to choose between 4 different settings.
Factory settings can be reverted to at any time.
Drill/Driver = 2705-20 and 2705-22
Hammer Drill/Driver = 2706-20 and 2706-22
1/4″ Impact Driver  = 2757-20, 2757-22 and 2757-22CT
Impact Drivers = 2758-20, 2758-22, 2758-22CT, 2759-20, 2759-22, 2759B-20 and 2759B-22
2 Piece Kit = 2795-22 and 2796-22