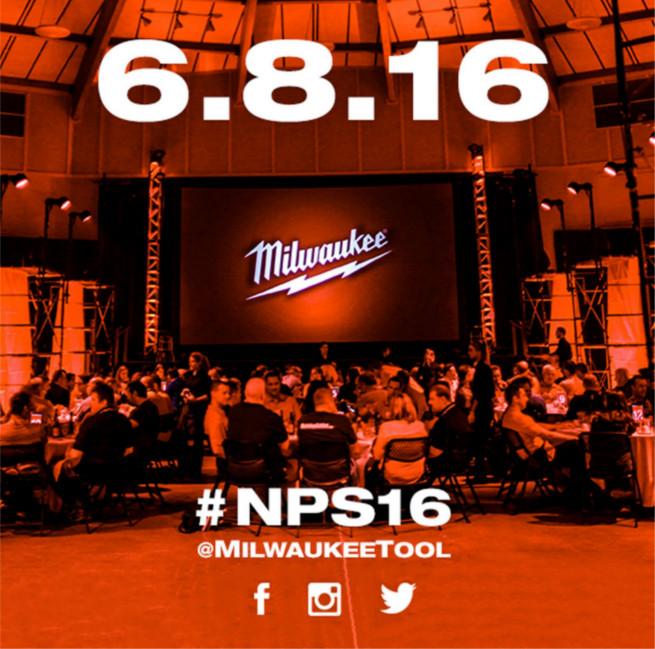 "Our objective is to dominate the jobsite with cordless tools"  Shane Moll = Milwaukee
Milwaukee adds a 9.0 Ah High Demand battery to its M18 FUEL POWERSTATE Brushless Motors and REDLINK Plus Intelligence to power a range of new tools to replace corded tools on the job site.
9.0 Ah High Demand Battery 
Up to 5X the run time
Up to 35% more power - maintains higher output throughout thev discharge period
Runs up to 60% cooler than standard lithium batteries
537 cuts in 2x4 vs 300 cuts with a Milwaukee 5.0 Ah battery
Added row of cells added to an XC pack for a total of 15 Recharges in 90 minutes on the fast charger Compatible with all M18 tools
M18 FUEL 10" Dual Bevel Compound Sliding Miter Saw - Available September/October 2016
Ships with a 9.0Ah battery
Capacity: 6" Vertical capacity against the fence
Cuts 2x12 at 90 degrees horizontally
Cuts up to 6-1/4" crown nested up against the fence
Power: 4,000 RPM for clean, sharp cuts in trim and molding
Brushless motor powers through pressure treated 4x4 and 2x12
Run time: Up to 400 cuts in 3-1/2" base on one battery charge. Up to 300 cuts in 2x4. Up to 150 cuts in 2x12
Accuracy: Shadow cut-line system for more accurate cuts
Stainless steel detent plate
Cam locking miter system
Dual Bevel detents
Portability: 45 lbs w/o battery 47 with battery
Integrated handles
Lots of buzz on the internet about this saw with most first impressions being positive. Most want to get their hands on one to see if it lives up to the hype and exceptions.
7" Cordless polisher 2738-20  - July 2016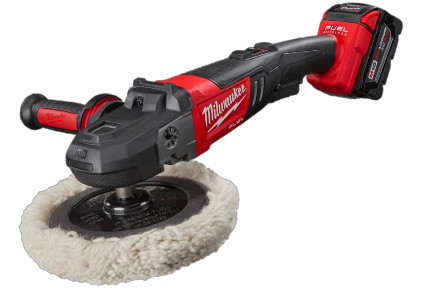 Cordless detailing
Full 1 lb lighter than corded competition
Variable speed dial to set maximum RPM setting
Comfortable 2-speed variable speed trigger
Balance: more weight of the tool is over the head
Runtime: Can polish a full size car on one 5.0Ah battery charge
Can run all day with 2 batteries and a charger
Not tethered to a wall plug
Milwaukee is finally getting into the Outdoor Equipment market
Designed for professional landscape maintenance Outperforms competitive 18 volt tools Less weight, lower vibration and quieter than gas powered tools
1. String Trimmer - available Spring 2017
Solid drive shaft
Best power, balance, and maneuverability
Reaches full throttle instantly
Variable speed trigger
High and lower speed settings
Full size head for professional capacity and more reliable string feeding
14" to 16" adjustable cutting swath
2. Hedge Trimmer - available Spring 2017
Best control and balance of any tool on the market
More sustained power under load
Unmatched runtime
Zero maintenance brushless motor
Robust Slider/crank mechanism handles anything the professional throw at it
24" blade with tip guard
3. Blower - available Spring 2017
Best and right combination of power and run time of any 18V product on the market
Axial fan design
Look like high end products for professional users. Expect the pricing to be on the high side too, but worth it if they perform up to exceptions.
M18 Fluid Transfer
7.5 GPM pump
No priming needed
Auto-shutoff after 1 minute of dry pumping
Great for plumber and professional cleanup
Cordless M18 FUEL SDS MAX Rotary Hammer w/9.0 Ah battery
Lots of other product launches scheduled for the coming months.
ONE KEY
Milwaukee will be expanding its ONE KEY functionality with the addition tool security that will allow the shut down of ONE KEY tools and lockout thieves.
High Output Lighting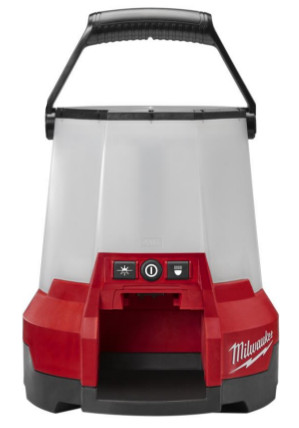 1. M18 Search light - Spot/Flood/Dual
2. M18 Radius Light - 2146-20 & 2145-20
3. Utility Bucket Light
4. M12 Flood Light - clamps, sticks with magnets
5. M12 Metal Mag type Light
M12 Line additions
M12 XC6.0 battery
M12 FUEL Drywall Screwgun w/magnetic clutch - only comes on when the a screw is pushed into drywall
M12 FUEL Cutout Tool
Carbide tooth AX sawzall blades
1000+ cuts per blade
2X life of Diablo blades
10x life of Lenox
30x life of bi-metal blades
Steelhead cut off wheels 4-1/2"
Milwaukee Storage and Organizing
Rolling Bag that's also a dolly
24" hard top rolling bag
Metal skid plates
6" metal all-terrain wheels
Milwaukee Torpedo Level
Strongest magnets
Vial that rotates to preset angles
Detents for 15, 30, 45, etc.
Knob on the end is a brake to lock the vial into odd angle settings
Milwaukee Red-Stick Levels
Super strong metal frame and vial
Magnesium backbone
16" to 96" in length
Empire Levels
UV activated optical brightner and LED lighting
Maxbite locking plier
3x the gripping power
New tooth design
Cheater Pipe Wrenches
Close Quarters Tubing Cutters aka Auto Cutters
Paint Markers
Long-Length Tape Measures
Patented debris wiper
Stronger
Bigger finger guard
6" and 12" foldable measuring wheels
Workwear Line
Workskin base layer products
Trade-focused gear with features that benefit the contractor
Milwaukee Gloves
As you can see Milwaukee has been pouring more money into innovation and I would probably bet they are spending the most out of the all the power tool companies.
It will be interesting to watch over the next several months what Milwaukee will be rolling out with for new features on the ONE-KEY platform.