Description
Jet 120111 1/2 Ton VPT Series Manual Trolley
Jet 120111 1/2 Ton VPT Manual Trolley – rated capacity of 1,100 lbs:
Product no. 120111
Model no. VPT-05
Minimum radius curve: 36″
Shipping weight: 15.5 lbs (7 kg)
Adjusts to fit securely on a wide range of flanges and beam widths
Install or remove at any point along the track
Works on straight or curved H and I beams
Specially designed integrated drop stops/bumpers:
Take the load in the event of wheel failure
Prevent the wheels from contacting other trolleys on the track
VPT Series Manual Trolley variations and specifications: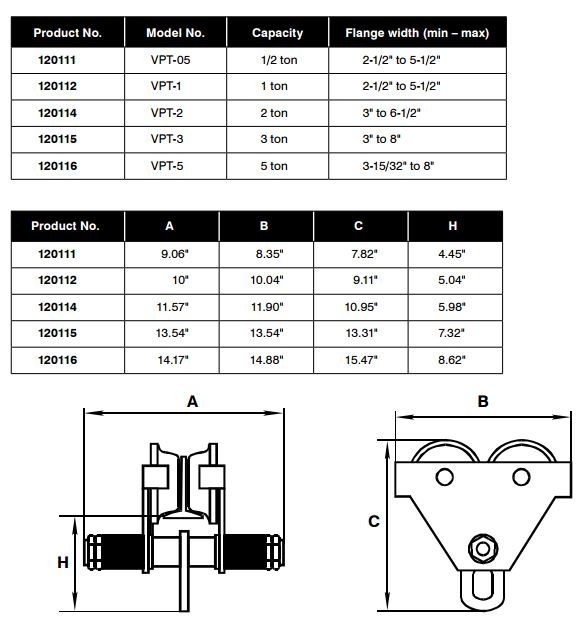 Click here for more Strongarm and Jet jacks and hydraulic tools.